In typical first quarter fashion, activity for multifamily was low. "Net absorptions and new completions are lowest quarterly levels in three years," according to REIS' Q1 2018 Preliminary Apartment Trends report. U.S. net absorption was 27,875 units in the quarter, "well below the average quarterly absorption of 2017 of 44,707 units," according to REIS. There were 39,917 new completions in Q1 2018. This is also lower than the 2017 quarterly average, which was 58,824 units.
In the first quarter 2018, the vacancy rate increased in 49 of the 79 metros REIS tracks. The national vacancy rate increased 10 basis points from 4.6% at the end of 2017, to 4.7% at the end of Q1 2018. However, every metro that saw a slight increase in vacancy rate also posted positive rent growth. And despite the slight increase in vacancy, only one market reported a decline in effective rent. Effective rent growth was 0.8% in the first quarter and 3.9% year over year. Average asking rents, (which net out landlord concessions), increased 0.9% in the first quarter and 4.4% since Q1 2017.
Not only is multifamily rent growth impressive, investor interest remains high. According to The National Real Estate Investor, "The amount of money multifamily investors are spending has stabilized at a high level. Investors continue to accept relatively low yields on their acquisitions, even though interest rates rose substantially in 2017 and are expected to rise further. Part of the reason is that apartment rents continue to rise across the country, attracting investors to bid for new properties."
In addition, multifamily permitting shows no signs of slowing down. "Local governments across the country approved 401,533 units in the year-ending February 2018, according to Census data. That permitting activity, inclusive of the 26,741 units authorized during the month of February, represents a 0.7% increase from January 2018's annual volume and a 2.3% increase from February 2017's annual total," reported RealPage.
Multifamily demand is also here to stay: "This demand for apartments is supported by stronger job growth in recent months. The U.S. added an average of 276,000 jobs in the first two months of the year, up from an average increase of 221,000 jobs in the previous three months," reported REIS. In Q1 2018, more than 600,000 jobs have been added to the economy reported Axiometrics. In addition, transaction volume has been consistent: 2016 and 2017 saw equal volumes of transactions and 2018 seems to be continuing "at the same level," reported The National Real Estate Investor.
Recently on America's Commercial Real Estate Show, "Frothy Market or Beginning of A Golden Age," Byron Carlock, Real Estate Practice Leader, with PwC said "we're at a nadir in home ownership in the country right now." This is in part due to the recently passed Tax Reform and Jobs Act, which is considered negative for residential housing. (As REIS puts it, it "lowered the incentive to buy a home.") Conversely, the new law is considered a positive for multifamily.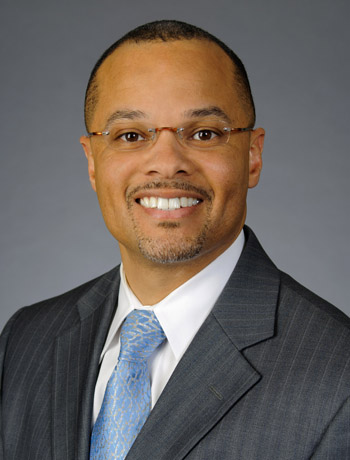 In addition, rising interest rates have had an impact on the multifamily environment: "With the rise in interest rates and where we are in the cycle, some smart apartment owners are taking some chips off the table," said Scott Spalding, V.P. of The Multifamily Group at Bull Realty.
Carlock speculated that we are around 7 million units under-developed for multifamily rentals nationally, if you factor in what the U.S. Census Bureau reports are the 24 million millennials still living at home.
Atlanta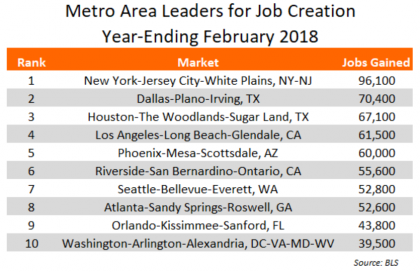 "Household and job growth continue to drive demand for Atlanta area apartments. Since 2012, nearly 180,000 households were created in the Atlanta metro, representing one of the greatest nominal gains in the country," reported CoStar. Atlanta is eighth nationwide for jobs gained in the year-ending February 2018, with 52,600 jobs gained in the past 12 months.
Atlanta is one of the metros that REIS expects to see "considerably higher levels of completions in 2018," along with Dallas, New York, Los Angeles and Denver.
Atlanta's effective rent growth was 1.3% in the quarter, tying with Lexington, Denver and Dallas for the third highest effective rent growth in the quarter. (Phoenix, Sacramento and Charleston had the highest effective rent growth of 1.5% followed by Houston at 1.4%.)
In fact, according to a recent report, the city is seeing rents rise "three times faster than the national median," and they are even outpacing San Francisco, reported Curbed.
Overall, REIS predicts that "job growth is expected to remain healthy in most metros fueling the demand for apartments." No one is debating that the apartment market is undergoing some changes, but these changes aren't necessarily negative, but more so a move towards what RealPage calls "normal conditions."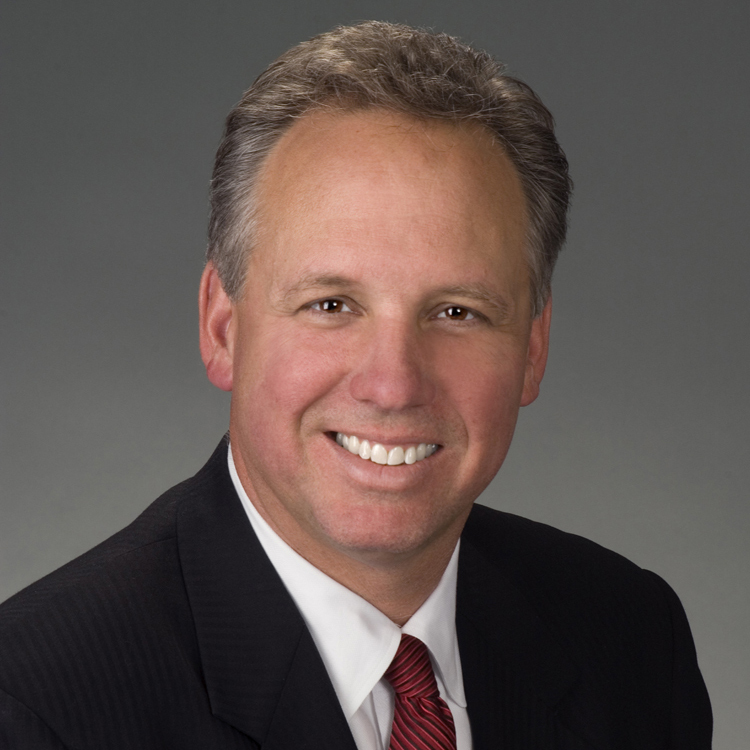 "We continue to see strong demand from multifamily investors around Atlanta. The question isn't will interest rate increases result in rising cap rates – it's when," said Michael Bull, CEO of Bull Realty.
Bull Realty Research, Inc.