There is demand for new supply and new construction in most U.S. markets. Popular developments right now include adaptive re-use, mixed-use and redevelopment. These types of developments have their own advantages but also, challenges, specifically with zoning and permitting.
To determine value of real estate, it is important to know the highest and best use of a property. So a familiarity with zoning and entitlement is key to the real estate business.
I sat down with Woody Galloway, Partner, The Galloway Law Group LLC and Bradley Hutchins with Weissman, Nowack, Curry & Wilco, to discuss successful zoning strategies.

Hutchins believes we should examine where we've been to know where we are going. Pre-WWII, we had cities that were characterized as dense with residential, commercial and retail all in the same neighborhoods and streets set up for pedestrian use and horses and carriages. After WWII, a new profession called planning came about. Zoning techniques were an attempt to make cities "better" by separating out residential and commercial and widening the streets for automobiles. But instead, this caused the density to decrease as the cities spread out, thereby causing the use of automobiles to become more important. Today, we have overcrowded roads and highways and the automobile has become a hindrance.
And here come the millennials. The millennial generation wants high density and to live and walk to restaurants and shops, so we're back to the idea that density close to mass transit is "where it's at". Transit, walkability, and availability of shopping all make areas more desirable to live in. Millennials in particular are very interested in being close to all of those things and will trade size of house in order to have amenities close at hand. Galloway says there is a renewed emphasis on bringing people closer to town and thereby, planning and zoning. And, developers want to take advantage of the market and go forward with projects. Keep in mind, a lot of projects were entitled prior to the recession.

With this return to density, there is a whole new set of challenges for neighborhoods that aren't set up for, or used to, high density. It all depends on jurisdiction: some are welcoming and embrace density but others are set up on a no growth platform and "aren't quite there yet." Some communities are worried about traffic and schools. A trend that Hutchins has seen is creation of new municipalities to bring government more local to the people. But this creates its own set of problems and intensifies what he calls the "NIMB (Not in my backyard) effect".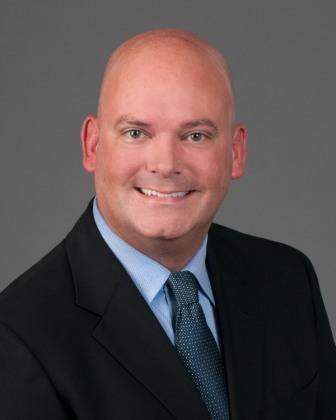 Some jurisdictions are actually extending the time it takes to go through the entitlement process specifically because of reaction to the fact that there are a lot of things going on in that jurisdiction. Contrast that with some other jurisdictions that have redevelopment opportunities they facilitate and make it easy for developers to come in, take an old underutilized or defunct piece of property and repurpose it for a better use. Galloway said an example of this would be the Porsche headquarters which moved from the northern part of the city to the central core of the city, just south of that at the airport. "They took a piece of property was the Ford plant and had to go through all kinds of for environmental issues in order to make it reusable but today Hapeville, which is the jurisdiction that is closest to that facility, although it's in the city of Atlanta, is really attracting all kinds of other development because somebody took the bold step to go down and spend a lot of money and relocate a lot of people to go down to an area that was underdeveloped," said Galloway.
Zoning is very tied to economics and politics. Hutchins asks, "Do you want your city to be economically viable in the future? Do you want taxes and tax bases or do you want to remain where you are in a travelling situation where you can't get to retail and commercial because our roads are jammed? He also references the old adage "Politics is local," and said "in no other area is that more true than in zoning."
Let's get into the nitty gritty of some zoning terms, like the difference between a special use permit, a variance and rezoning.
Galloway said it does differ by jurisdiction but primarily, the hierarchy is as follows:
Rezoning: You are dealing with the actual use of the property so generally there are a list of permitted uses within a specific zoning district that you can do by right. Rezoning is changing the use.
Special use permit: If the jurisdiction has special use permits, (not all do), that would allow a different use within that classification pursuant to a separate set of standards that you have to also get approval for. So a special use permit would list criteria and if you fulfill that criteria then you are allowed a particular use within the overall zoning category, once you get approval from the local government.
Variances: In contrast to special use permits, variances deal with what you are already allowed to do within that use—but you're only allowed to do that use within certain standards. If you want to change those standards, then you can go before either the main governmental body or a separate board to get approval to change or vary the terms of zoning ordinance. An example would be going before a Board of Appeals to vary a setback (distance a building or other structure is set back from a street or road).
So you now may be wondering, "What are some good ways to get an indication of what a property might be able to be zoned for?"
Before you get a professional involved, you can go to your local jurisdiction and talk to the planning department. Usually the planners that are in these local jurisdictions are very well-versed in the political climate and that's what you're really dealing with once you start talking about zoning. The politicians ultimately make the decision and yet they hear from their constituents and make decisions based on what those constituents want to see in their jurisdiction.
Good questions to ask are: What can I do under the current zoning classification? What are the possibilities? What's nearby? Also, look at the future land use plan and the zoning map. For more ideas on rezoning your property, look at trends that are going on in the area and find out what might be palatable to the local jurisdiction in the neighborhoods of the surrounding area.
You could also go sit down with the neighborhood associations to let them know what you're trying to do and that you're not a "dragon coming in to tear down the castle." Sometimes just sitting down and talking to people makes a big difference in the zoning process.
Galloway also points out that it depends on how complex the situation is. If you're an individual property owner that's one thing, but if you're a developer and looking to change things, then you will need a team of professionals that will look at and evaluate what you're proposing to do and what kind of density that you can get. "There is a lot of money involved in rezoning. It's the place where you can increase the value of the property the most in the shortest period of time," he said.
A typical team could be composed of a land use professional, zoning attorney, real estate broker, engineer, architect, traffic consultant, and public relations.
Hutchins says it's best to have the lawyers involved along the way so you can plan a litigation strategy in case that becomes a necessity. The lawyers like to get in ahead of filing and before there is any contact with the community to manage the public relations process and build a consensus. This makes it easy for politicians to vote to allow the development to move forward in a way that can be a win-win for everybody.
How do you pick the right attorney? Galloway says most of the time you want someone familiar with that jurisdiction but there are exceptions.
The irony of involving attorneys is that the ultimate goal is trying to complete the re-zoning process without litigation, but if you don't have a zoning lawyer either leading the team or on your team from the beginning who is ready and prepared to litigate and has a history of litigating, then many times local governments won't take you seriously, said Hutchins. This is especially important if the initial reaction from planners or the community is no.
If you are a seller and your deal involves rezoning, make sure you have a good broker and commercial real estate attorney that understand the nuances of the market. You have to be careful about rezoning your property in case a buyer doesn't close. There is often a waiting period if you are denied a rezoning so it's helpful if you can negotiate the right to stop zoning. Hutchins emphasizes that the devil is in the details of the contract, so you've got to make sure you negotiated properly. Some tips for a good contract are to negotiate price based on zoning results and make timelines when the buyer has to give deliverables like survey, plans, and other third party deliverables to keep tying up the property.