"When you're finished changing, you're finished," said Ben Franklin. Certainly, he wasn't referring to retail real estate today, but the famous quote seems to apply. The consensus among the informed is that there is no retail apocalypse, despite alarmist headlines to the contrary. Simply put, retail isn't dying, it's transforming with the times – and change can be a good thing.
Despite store closings, the increase in vacancy was tepid. In the first quarter of 2018, the retail vacancy rate remained at 10% for the fourth consecutive quarter for neighborhood and community centers. This is an increase of 20 basis points from a low of 9.8% in Q2 2016. The mall vacancy rate increased 10 basis points in the quarter to 8.4%. This is a 50-basis point increase from 7.9% in Q1 2017, according to REIS' Q1 2018 Preliminary Retail Trends report.
Nationally, for neighborhood and community centers, both asking and effective rents increased 0.4% in the first quarter to $20.96 and $18.34/SF. This is a 1.9% and 2.1% increase year-over-year, respectively. Mall rents increased 0.5% in the quarter and 1.6% year-over-year. REIS says the rent increase "shrouds the gap between the higher-end malls, which are thriving, and the increasingly vacant lower-end malls."
Net absorption (453,000 SF) and construction (712,000 SF) both remain low, as is the norm for first quarter performance. "Still, given all of the bleak news on the retail sector, the positive net absorption results was a welcome surprise," said Barbara Denham in REIS' Retail First Glance report.
REIS mentions that the store closings of Toys R Us, Bon-Ton, Aerosles and J. Crew may put additional pressure on certain metros, but that "new occupants have filled a number of these spaces - including non-traditional users of retail space (gyms)."
It is also worth noting that although store closures are prevalent, "the U.S. retail industry has been overstored for some time," as reported by CoStar. "On a gross leasable area per capita last year, the U.S. had double the space that Australia did, six times that of France and 12 times that of Germany, according to the ICSC Country Fact Sheets."
"All the doom-and-gloom media chatter about the "retail apocalypse" nearly always fails to mention the hundreds of stores, restaurants and entertainment tenants that are queuing up to replace departing retailers," said the International Council of Shopping Centers (ICSC) in a recent report. These new types of tenants are perhaps the change that the retail industry needs. H&M, Ulta, Lowe's, Hobby Lobby, Dick's Sporting Goods and Dollar General are examples of retailers with plans to expand in 2018.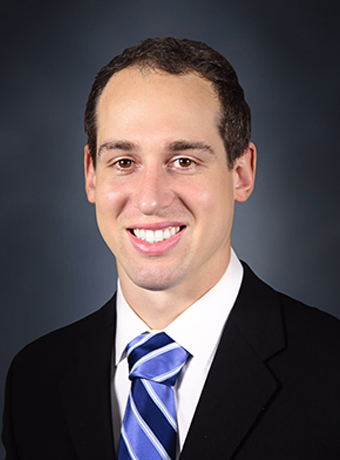 "While rising interest rates were expected to cool off the market, we've experienced several record breaking sales in various Atlanta submarkets through the first five months of 2018, and our sellers are frequently able to choose amongst multiple buyers for the offer that best suits them when the property is properly priced," said Michael Wess, Associate with the National Retail Group at Bull Realty.
Also, if ICSC's 2018 RECON in Las Vegas is any indicator, the outlook for retail remains positive, reported BisNow. Speaking of changes, new technology was on display at ICSC. New products like 3D body scanners, robots and electronic assistants have made their appearance as "the future of retail," reported CoStar.
Not everything is changing all at once. Amidst all the changes, grocery stores aren't going anywhere. Our property level data also shows a number of grocery stores opening," reported REIS. In fact, Grocery-anchored centers were last year's hottest retail investment, according to CoStar. In addition, the supermarket industry earned the highest average trust rating (66%) of any industry, according to The 2018 Temkin Trust Ratings, reported Chain Store Age.
Also, cap rates are seemingly unmoved. "Despite uncertainty on interest rates, cap rates are essentially unchanged. Cap rates for shopping centers stood at 7.0%, unchanged over the last two and a half years. Cap rates for shops stood at 6.0%, up slightly from the 5.9% level seen in April '17," reported Real Capital Analytics.
In Atlanta, another way retail has adjusted to the times is with "its marriage to multifamily." New retail supply is frequently accompanied by multifamily development. "Since 2010, about one-third of apartment units delivered in the Atlanta metro have on-site retail," according to CoStar's Market Insights for Atlanta Retail.
In general, job growth is up and unemployment is down but even more specifically, retail employment statistics are positive. "Fitness and recreation centers added 20,900 jobs in 2017, a growth rate of 3.5%. Personal services (including nail and hair salons, spas and dry cleaning, etc.) added 39,500 jobs, growing 2.7% in 2017," reported REIS.
The U.S. economy added 164,000 jobs in April and the unemployment rate declined to 3.9%, down 20 basis points from the rate of 4.1% that lasted for six months, according to the U.S. Bureau of Labor Statistics (BLS). The most recent estimates from the U.S. Census Bureau indicate retail sales in April 2018 were $497.6 billion, a 4.7% increase from April 2017.
It's an interesting time in the world of retail. Only time will tell what types of changes the sector will go through, but one thing is for sure – retail itself isn't going anywhere.
Bull Realty Research, Inc.